Dr. Jerry Buss was a very important person in American sports. Even though he passed away almost ten years ago, his influence is still felt today.
He was a businessman who owned the Los Angeles Lakers for a long time. When he died, a famous basketball player named Kobe Bryant said Buss was the best owner in sports history.
In this article, we will discuss how Buss became successful, how his teams did, and what people still remember about him today. Keep reading to learn more.
Rising from Modest Origins
Jerry Buss was born on January 27, 1933, in Salt Lake City, Utah, during a difficult time in American history called the Great Depression.
When Jerry was still young, his father left him and his family. So, Jerry's mother, Jessie, had to take care of Jerry and his three younger siblings all by herself.
When Jerry was nine years old, the family moved to Los Angeles, and then they moved again to Kemmerer, Wyoming, after Jessie married a man named Stub Brown, who worked as a plumber.
Jerry's stepdad, Stub Brown, had a big impact on him when it came to his personality and how to run a business. When the family moved to Wyoming, Jerry started working for Stub's plumbing company while attending school.
He would wake up at 4:30 to dig ditches for hours before heading to school. This helped Jerry develop a strong work ethic that would later help him become successful in business. However, even though he was a future inductee of the Basketball Hall of Fame, those times were not happy for Jerry.
Jerry's daughter, Jeanie, said that when they lived in Wyoming, Jerry always felt like he didn't fit in and that his stepdad didn't accept him. She explained in an interview that this feeling of not being accepted made him a very caring and understanding person.
As Jerry got older, this kindness and generosity showed in his actions toward others. Jerry worked at a hotel in high school and earned two dollars a day. Even though he had a job, he stayed focused on his schoolwork.
Jerry was like his biological father, who became a statistics teacher at Berkeley because he loved math and science.
He got a scholarship to attend the University of Wyoming, where he graduated with a Bachelor of Science degree after two and a half years. Then, he returned to Los Angeles and continued his studies at the University of Southern California (USC).
By the time Jerry was 24 years old, he had earned an MS and Ph.D. in physical chemistry, which meant he was ready to make a big impact on the world.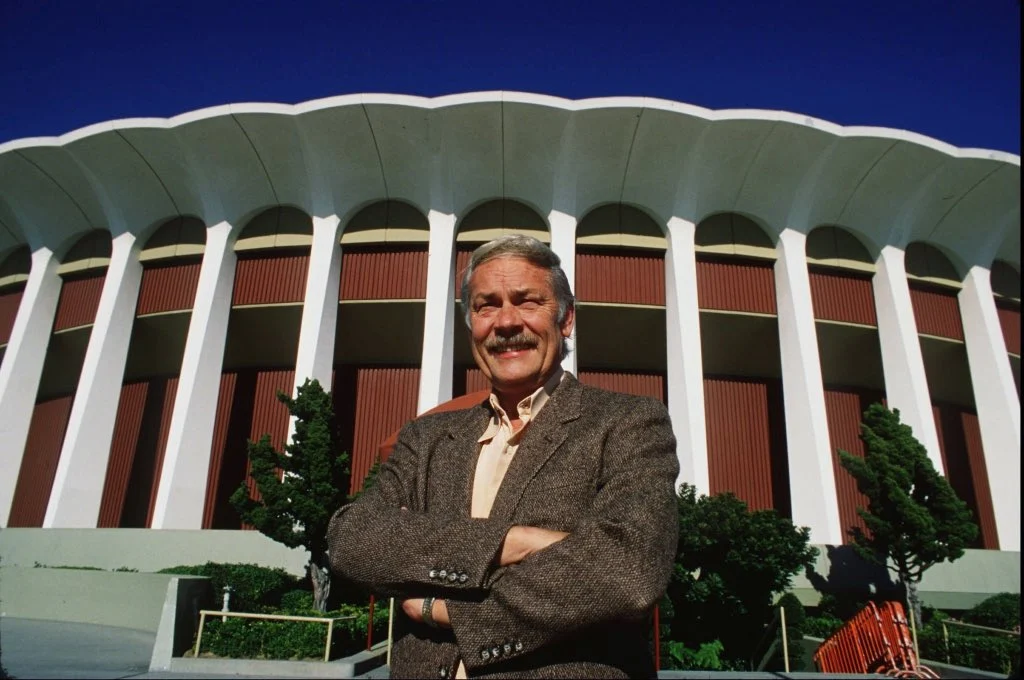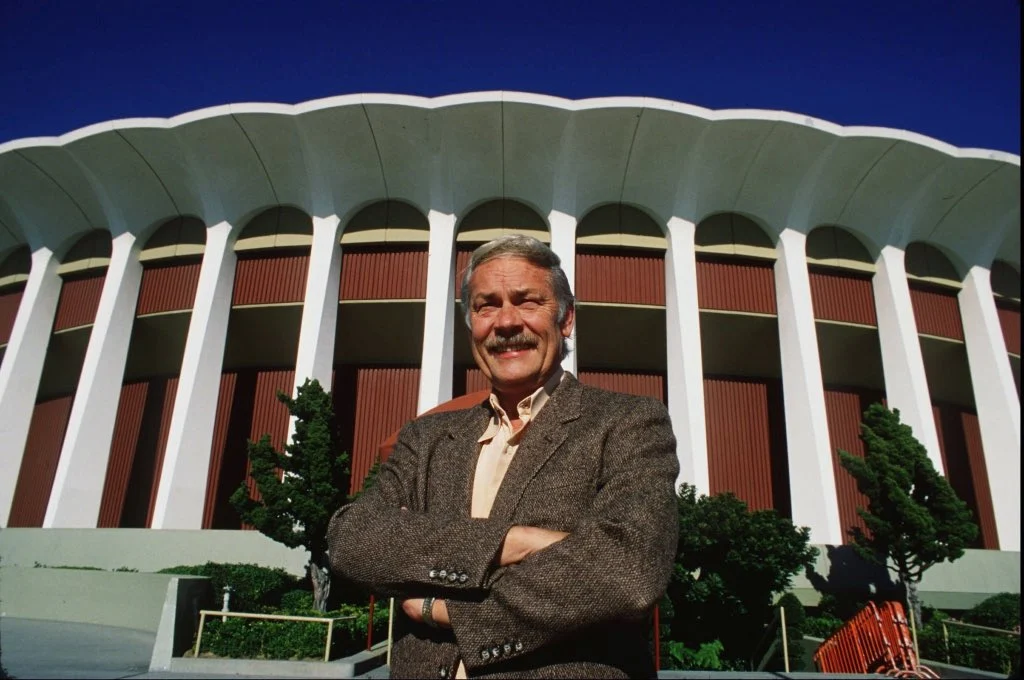 "Jerry Buss' Businesses And Investments
After graduating from college, Jerry Buss's first job was as a chemist for the Bureau of Mines.
He also worked in the aerospace industry and had early positions in USC's chemistry faculty.
"Jerry Buss' Successful First Investment In Real Estate
Jerry Buss's life turned when he used the $1,000 he had saved to make his first property investment in West Los Angeles in 1959.
This investment was the beginning of his very successful career in business. In the early 1960s, Buss and his business partner, Frank Mariani, founded Mariani-Buss Associates. By the late 1970s, they owned about 700 properties in California, Arizona, and Nevada.
It was believed that his real estate investments helped him build a business empire worth $350 million.
Buss Buys LA Strings – In 1974, Jerry Buss became the owner of the Los Angeles Strings, a team in the World TeamTennis league. This tennis league had both men and women players and included famous players like Billie Jean King, Rod Laver, Björn Borg, and John McEnroe.
However, the league closed down in 1978 (although it has started again since). In 1979, Buss invested in another LA sports team, which would greatly impact US sports.
Success With LA Lakers
When Buss bought the LA Lakers, the LA Kings, The Forum indoor arena, and a 13,000-acre Sierra Nevada ranch for $67.5 million in 1979, it marked a new era for LA sports.
The Lakers quickly became successful, winning the NBA championship in 1980, with stars like Kareem Abdul-Jabbar and Magic Johnson leading the way. Buss's popularity grew with the team's success.
The Lakers were good when Buss owned them. They won 10 championships, more than any other team since 1980. They won their first championship in 1980 when Kareem Abdul-Jabbar and Magic Johnson were on the team.
They won many games during the regular season and playoffs that year. The Chicago Bulls, led by Michael Jordan, won six championships in the 90s and were one of the reasons why the Lakers didn't win as much then.
When the Lakers acquired Kobe Bryant and Shaquille O'Neal from the Orlando Magic in 1996, they rebuilt a great team.
Between 2000 and 2002, the team achieved something extraordinary, becoming just the fifth team in NBA history to win three championships.
Phil Jackson coached the Lakers to this success, known as a 'three-peat.'
The Lakers were the first team to achieve this since the Chicago Bulls, who also won three championships in a row twice, from '91-'93 and '96-'98, also coached by Jackson.
Jerry Buss not only brought success to the Lakers, but he also transformed basketball games into a fun and entertaining experience.
He added cheerleaders and music during breaks and even had a live band play at the games. Buss wanted the games to be more than just watching sports; he wanted them to be a complete entertainment experience for everyone who attended.
Thanks to Buss, going to a basketball game is not just about the game itself.
Jerry Buss used the fact that Los Angeles is full of famous people to his advantage. This is why you can see many A-list celebrities from different industries sitting courtside at Lakers games.
He transformed a restaurant at the Forum into a nightclub, which attracted even more glamour and famous people to the league during the late 70s.
Jerry Buss also changed how special seating works. He made the Forum Club, a private club where famous people and wealthy individuals could go before games for food and entertainment and then watch the game from exclusive, front-row seats.
This made the Lakers games the most exciting to watch and the most fashionable place to be seen in LA during the 80s.
LA Kings Experience Decreased Success
Jerry Buss is most famous for owning the LA Lakers basketball team, but he also owned another team called the LA Kings. However, the Kings didn't do as well as the Lakers while Buss owned them.
Although the Kings were still exciting, they never won the Stanley Cup during Buss's ownership. Buss eventually sold the team to Bruce McNall in 1988.
During Jerry Buss's ownership, the LA Kings were less successful than the Lakers.
While the Kings made the playoffs most years, they never advanced to the later rounds. However, after Buss sold the team, the Kings made a huge trade for Wayne Gretzky, who had just won the Stanley Cup with the Edmonton Oilers and was named the NHL playoffs MVP.
This was a big deal for the Kings and made more headlines than anything Buss did with the team. Basketball and the Lakers were Buss's main focus.
LA Sparks Fuel Buss Empire's Expansion
Jerry Buss owned the LA Sparks, a women's basketball team in the WNBA, from 1997 to 2006.
The team was formed in 1997 and had a lot of success under Buss's ownership, winning two championships in 2001 and 2002.
Michael Cooper, a former Lakers player, became the head coach in 2001, and the team had a record-breaking regular season with 28 wins and only 4 losses.
The LA Sparks, a basketball team in the WNBA, was owned by Jerry Buss from 1997 to 2006. They were created in 1997, the same year the WNBA began.
Under Buss's ownership, the Sparks were very successful, winning two championships in 2001 and 2002. They had a great record during the regular season and won every game but one in the playoffs to become champions.
In 2002, Lisa Leslie became the first woman in WNBA history to dunk in a game, which made headlines.
The Sparks made it to the Finals in 2003 but were defeated by the Detroit Shock, so they didn't win a third championship in a row.
Overall, Jerry Buss's basketball teams won 12 championships, which is impressive.
The Jerry Buss Family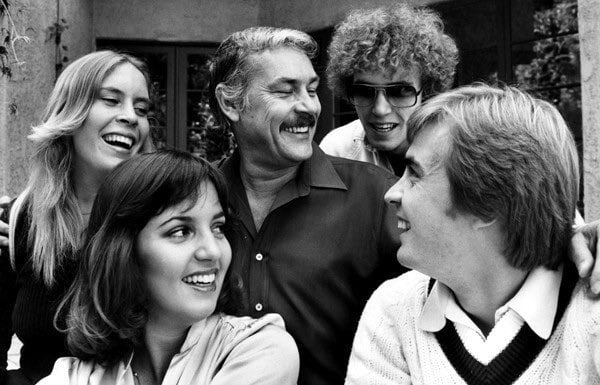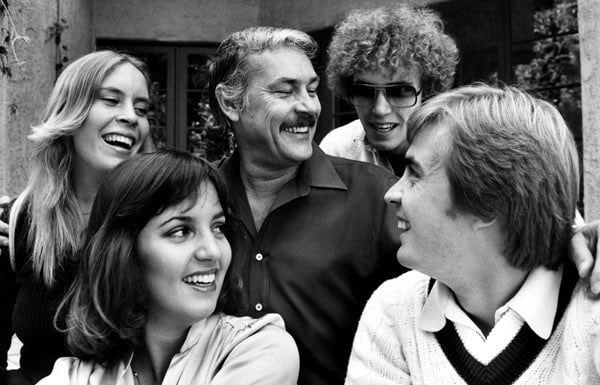 Jerry Buss had six children – Johnny, Jim, Jeanie, Janie, Joey, and Jesse. They all worked for the LA Lakers when their father died in 2013.
Buss owned 66% of the Lakers, which he divided equally among his children, giving them each an 11% share.
After his death, the Lakers continued to succeed, including winning the championship in 2020.
They also continued their tradition of bringing in the biggest players, such as Lebron James, who joined the team in 2018 and earned around $40 million annually.
Jeanie Buss, who worked for her father in various roles, became the most prominent of Jerry's children.
After her father's passing, she was named team president and Lakers representative on the NBA Board of Governors.
In 2020, she became the first female controlling owner to win an NBA championship when the Lakers won their first title since Jerry's death.
Conflicts Within Families
Jerry's hopes for the Lakers haven't come true smoothly. In 2017, Jeanie, his sister, removed Jim from his role as Executive Vice President of Basketball Operations.
This led to a big fight for control within the organization. Additionally, she fired two other important Lakers employees.
This was partly because they needed to keep Magic Johnson (then the President of Basketball Operations) informed about some of their trade decisions.
Jeanie claimed that Jim and Johnny Buss were trying to break apart the family's ownership of the Lakers and leave everyone else with a smaller share.
This would have forced some siblings to sell their portion of the team, worth $3 billion at the time. It would have also stopped Jeanie from being the main owner of the Lakers.
After some intense legal fights and arguments, Jeanie and her siblings, who still believed in their father's vision, were able to win. They were able to keep their ownership of the Lakers intact.
The Buss family still owns the majority of the Lakers today. Janie Buss said that before he died, her father, Jerry, wanted to leave the team to all of his children and hoped they would get along.
However, they are not getting along well, even though they still control the Lakers.
Enduring Heritage
Jerry Buss, who was 80 years old, died on February 18, 2013. He had been treated for cancer in the hospital the year before.
Unfortunately, he died from kidney failure while staying at Cedars-Sinai Medical Center in Los Angeles.
When Jerry died, the news saddened many people in the sports world and beyond.
The commissioner of the NBA, David Stern, said that Jerry was an owner with many great ideas and that his impact on the league would be remembered for many years.
When people talked about Jerry Buss after he died, many of them said that he was a kind and generous person.
Dennis Rodman, a famous basketball player, even said that Jerry was like a father figure to him.
Another person, John Ireland, who talks about sports on TV, said that Jerry treated everyone with kindness and respect, no matter if they were at the top or the bottom.
This is something that many people said about Jerry when they talked about him.
Even though Jerry Buss was rich, successful, and famous, people still liked him a lot because he treated everyone the same way.
He was nice to everyone, no matter who they were or how important they seemed.
But this doesn't mean that he was perfect. In 2007, he was arrested for driving under the influence. Two Highway Patrol officers saw him driving on the wrong side of the road in San Diego County.
Jerry Buss was known for being a playboy and would have his birthday parties at a place where people paid for certain types of services.
Even though he did some things that weren't good in his private life, there are two important things people will always remember him for.
First, he was in charge of the Los Angeles Lakers and helped them succeed. Second, he made a big impact on the way people see sports entertainment.
The NBA and sports in the US should be thankful to Jerry Buss for everything he did. He had a vision that helped the sport become exciting and successful.
Without him, sports would not be as fun or popular as they are today.
Rest in peace, Jerry Buss. Many people think he was the best owner of a sports team in the history of America.