In this article, we're diving into the fantastic world of best hunting games for Xbox One. These games are all about excitement and immersion.
While there haven't been as many new titles in this genre lately, developers are working hard to keep us entertained with updates.
But here's the thing: not all hunting games are equally awesome. So, we're here to make your choice easier and help you find the perfect hunting game for your Xbox One."
10 Best Hunting Games For Xbox One
1. Hunting Simulator 2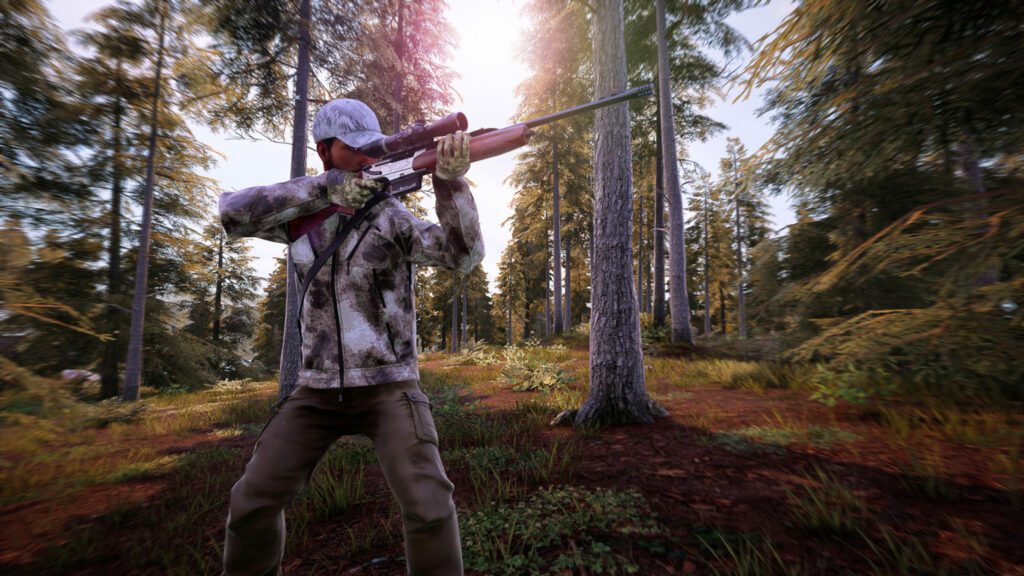 Created by: Neopica
Published by: Nacon
If you enjoy hunting games on Xbox One, you should give Hunting Simulator 2 a try. It's considered one of the best hunting games for this console, and here's what makes it great:
In this game, you experience hunting in places that feel incredibly real. There are 36 different kinds of animals, each living in their own special spots.
The game is split into three major hunting areas, and you'll encounter challenges and unexpected foes along the way. Escaping the wild in Hunting Simulator 2 is no piece of cake.
To succeed in this game, you have an impressive array of 65 different weapons, 13 special items, and a whopping 87 clothing and gear options, not to mention various types of ammo.
Plus, you can customize your character in lots of ways. You can pick your weapons, arrange your gear, choose your clothes, set up your controls the way you like, and even decide on one of three different hunting styles.
Hunting Simulator 2 was released in June 2020 and is loved for its realistic and exciting hunting experience.
2. The Hunter: Call of the Wild – 2019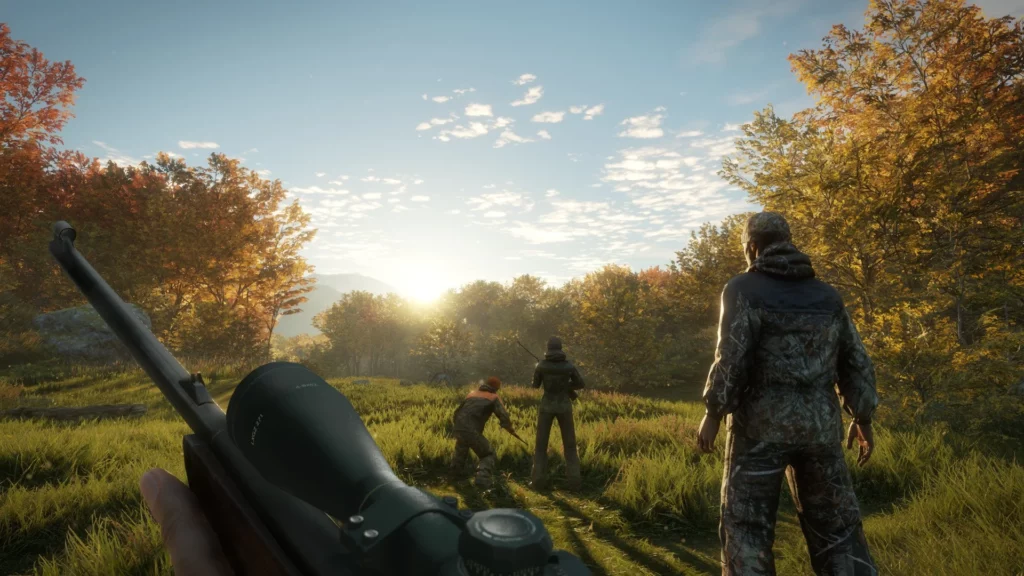 Developed by Expansive Worlds
Published by: Avalanche Studios Group
If you're looking for a new Xbox One hunting game, consider The Hunter: Call of the Wild – 2019. It offers an immersive hunting experience in beautiful open environments. You'll be armed with advanced weapons for thrilling encounters with various animals.
The game also presents a variety of in-game challenges and events, perfect for honing your hunting skills, especially when playing with friends.
Many gamers rank The Hunter: Call of the Wild as the best hunting game for Xbox One. Even though it originally came out in 2017, it continues to captivate players with its lifelike and engaging hunting adventures.
3. Deer Hunter Reloaded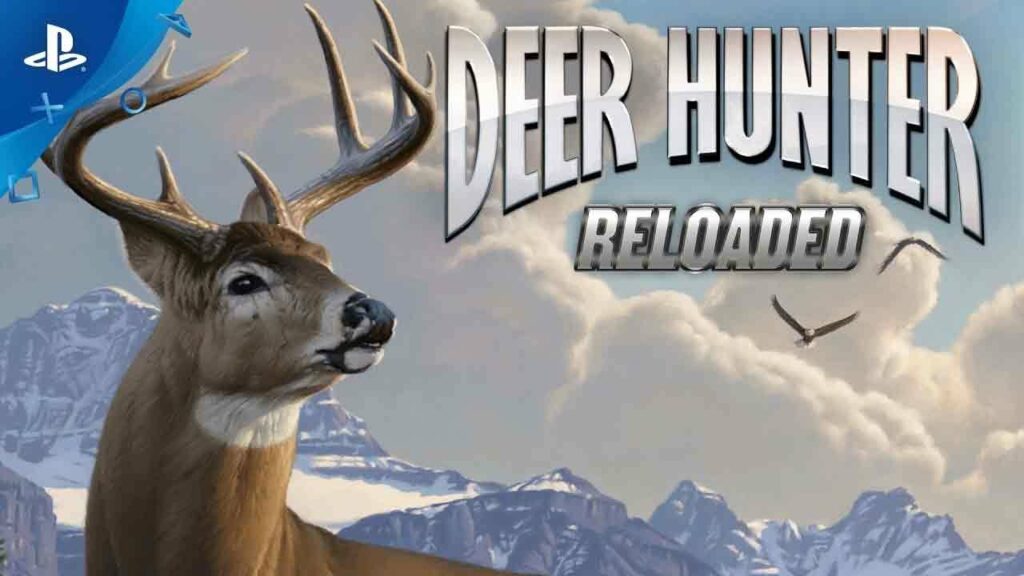 Developed by: Game Mechanic Studios
Published by: GameMill Entertainment
Deer Hunter Reloaded is a popular hunting game for Xbox One, known for its exciting gameplay and challenging missions. Many consider it one of the best hunting simulation games available.
In this game, you'll explore various environments in Africa and Canada, hunting animals like Whitetail and Mule Deer, Sitka Deer, Big Horn Sheep, Dall Sheep, Caribou, Elk, and more.
As you play Deer Hunter Reloaded, you'll encounter daily and weekly challenges that test your hunting skills. By completing these missions, you can level up and strive to earn the title of "Master Hunter." The game was first released in October 2017, promising plenty of immersive hunting fun.
4. Cabela's African Adventure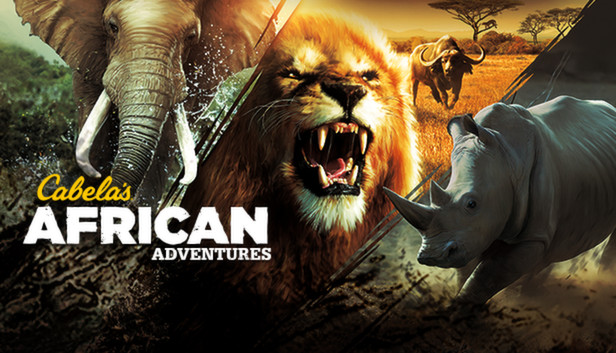 Developed by: Sand Grain Studios, Magic Wand Production, Fun Labs
Published by: Activision Value
Cabela's African Adventure is a favorite among Xbox One gamers and is often considered the top hunting game for the console. In this game, you get to face some of the world's most formidable creatures, like Rhinos, Lions, Leopards, Cape Buffalos, African Elephants, and more.
The game provides vast hunting areas for you to explore in Africa's stunning landscapes, whether you're on foot or using a vehicle. Cabela's African Adventure offers two exciting gaming modes: Safari mode and Shooting Galleries.
As you dive into the game, you'll immerse yourself in an exciting hunting experience set in the heart of the African wilderness. The game first came out in 2006.
5. Duck Dynasty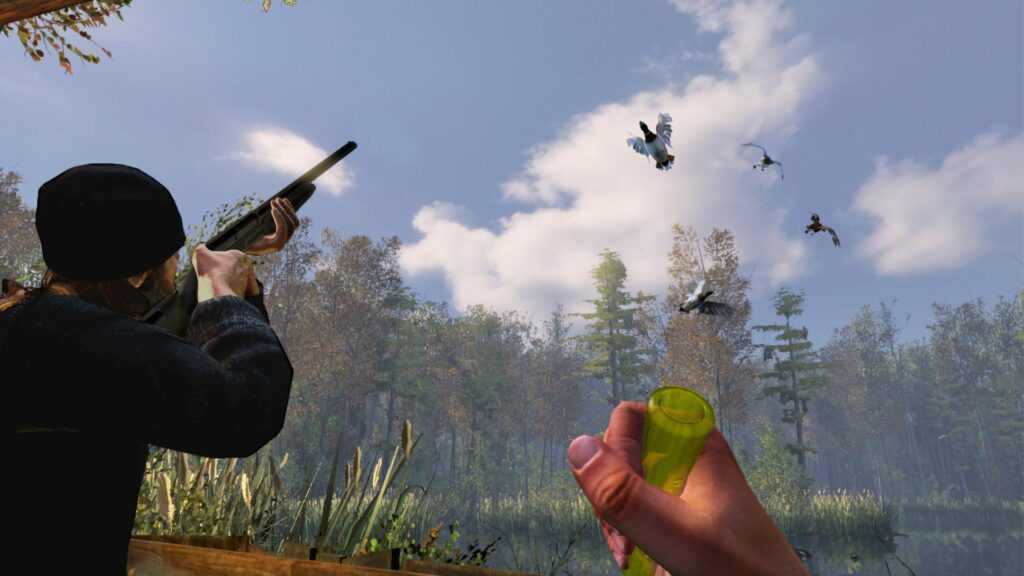 Developed by: Fun Labs
Published by: Activision
Duck Dynasty is a video game inspired by the famous reality TV show of the same name. It's well-known for being easy to play, thanks to its automatic target setting feature, making hunting a breeze.
As you explore the game, you'll discover mysteries to solve, treasures to unlock, and exciting adventures to embark on, with land and water travel options. This game was released in 2014.
6. Monster Hunter: World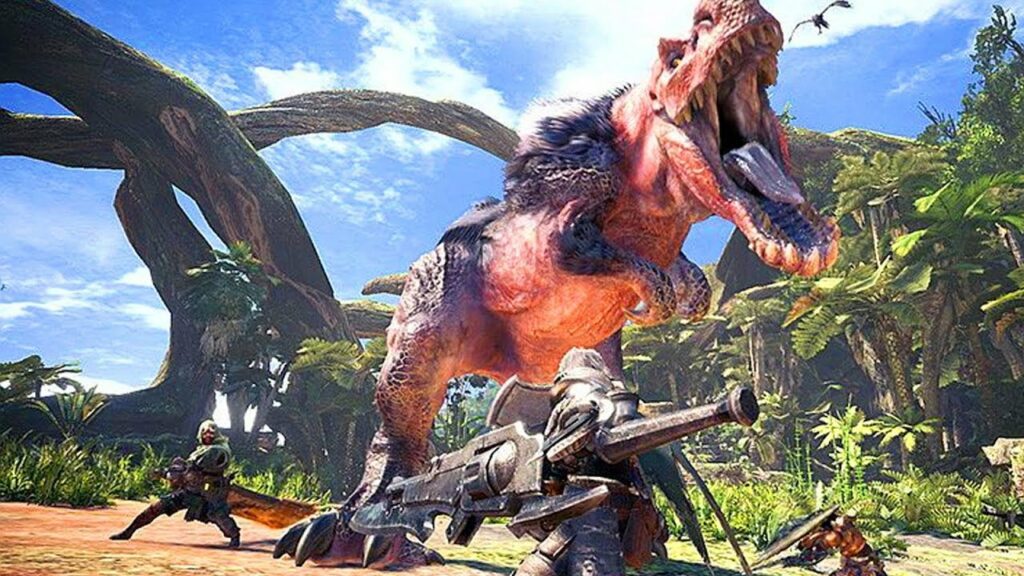 Developed by: Capcom
Published by: Capcom
Monster Hunter: World is an exciting action and role-playing video game. In this immersive adventure, you become a skilled hunter exploring various untamed regions. However, you must stay alert because formidable monsters can appear unexpectedly.
You'll need to defeat or capture these creatures within their natural habitats to survive. Successful hunts reward you with valuable items for crafting powerful weapons, protective armor, and other essential gear. Monster Hunter: World first hit the scene in August 2018, providing an exciting and challenging gaming experience.
7. Red Dead Redemption 2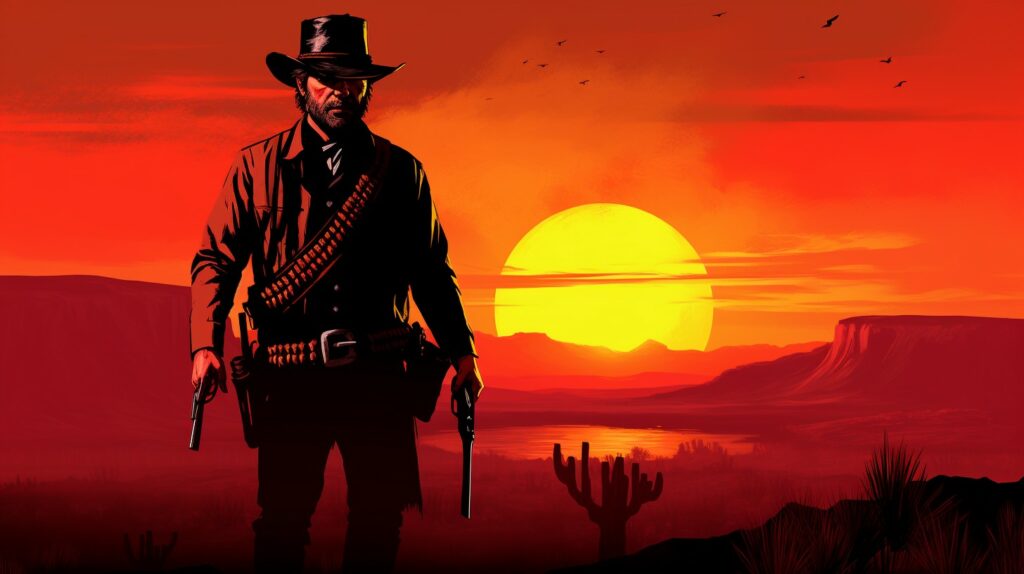 Developed by: Rockstar Games
Published by: Rockstar Games
Red Dead Redemption 2 is a standout hunting game with upgraded graphics and technical features for a more engaging experience. In this captivating game, you take on the role of Arthur, a character who confronts outlaw gangs.
The game offers a gripping story mode and even a photo mode for added fun. Players can explore different roles, such as becoming a Bounty Hunter, Collector, or Trader, each providing a unique gaming experience. Red Dead Redemption 2 was released in 2019, promising an immersive and diverse gaming adventure.
8. Dauntless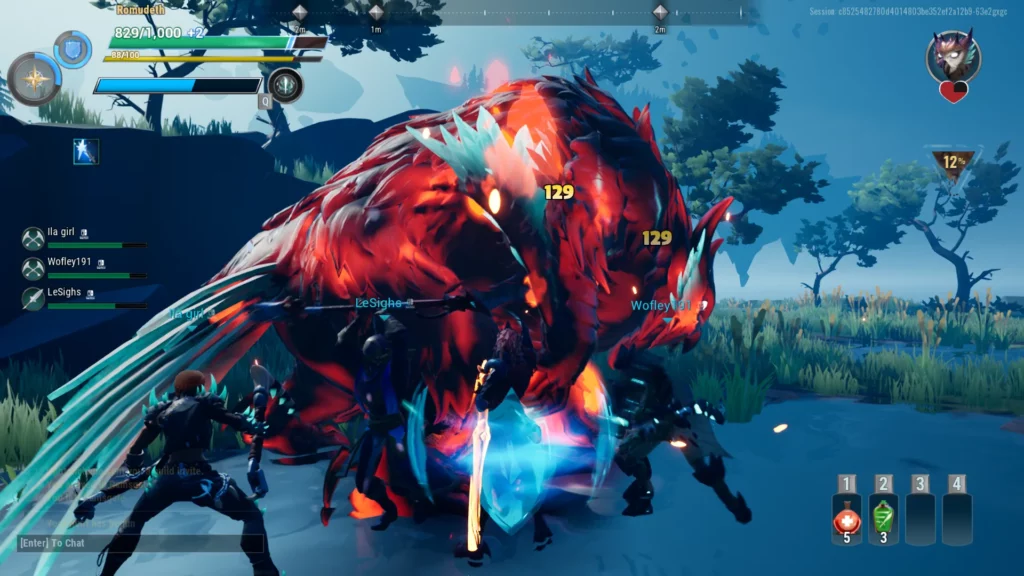 Developed by: Phoenix Labs
Published by: Epic Games
Dauntless is the best hunting game for Xbox One, offering a unique and highly realistic hunting experience.
In this game, you face off against formidable creatures called Behemoths, who constantly threaten humanity. You step into the role of a Slayer, tasked with the important mission of defeating these powerful foes.
To conquer the Behemoths and earn valuable rewards, you'll need to master a Combo attack system. The items you collect during your adventures allow you to craft powerful weapons and level up your character. Dauntless was introduced in 2019, providing an exciting and immersive gaming journey.
9. Big Buck Hunter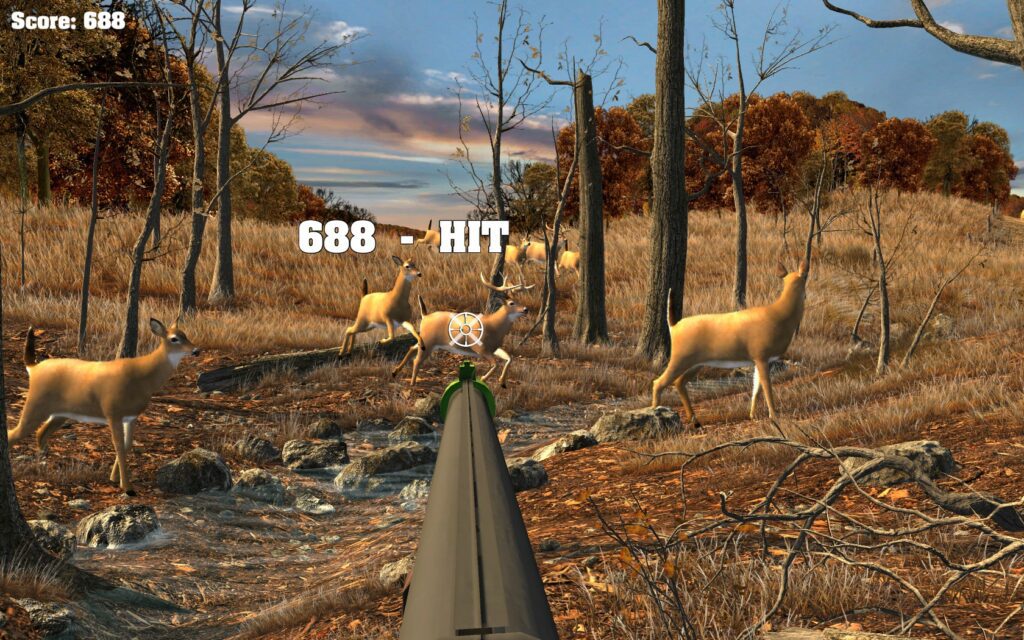 Developed by: Play Mechanix
Published by: Game Mill Entertainment
Big Buck Hunter is a classic hunting game with a rich history. It stands out with its unique features, including an easy-to-use interface, a new bow hunting mode, the exciting Zombie Deer Trek, a fresh cabinet design, and the convenience of QR code login.
Players can immerse themselves in various hunting scenarios, from misty landscapes to snowy terrains, across 16 different bonus rounds. Big Buck Hunter offers three difficulty modes, suitable for both seasoned hunters and those looking for a more relaxed experience.
Even though the game first appeared in 2000, it made its way to Xbox One in 2009 through Game Mill Entertainment, ensuring a new generation of gamers could enjoy its hunting adventures.
10. Hunt: Showdown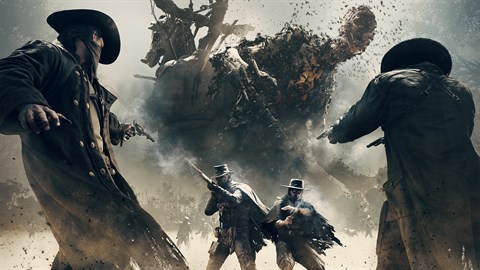 Developer: Crytek
Publisher: Crytek
Hunt: Showdown is an exciting competitive hunting game that's all about the thrill of the chase and the challenge of staying alive. As you dive into this game, you'll encounter intense moments filled with high stakes, tension, and the allure of substantial rewards.
What makes Hunt: Showdown special is its blend of both Player vs. Player (PvP) and Player vs. Environment (PvE) elements. In this game, you're risking your in-game character, your gear, and even your virtual life.
It's a game of fast-paced and competitive matches where you have two primary objectives: surviving encounters with menacing monsters and tracking down your fellow players. You'll use tools like dark sight to locate and capture your targets to gain an advantage.
Every decision you make is crucial in this mysterious and perilous gaming world. Hunt: Showdown was introduced in August 2019, delivering a thrilling and pulse-pounding gaming experience.
Recommendations
Yandex Games Unblocked: The Ultimate Guide
Fireboy And Watergirl Unblocked: The Ultimate Guide
Unblocked Games Freezenova: A World of Fun and Excitement
Unblocked Games The Advanced Method in 2023
Key Information To Understand About Unblocked Games 66
Games Like Valorant – 11 Similar Hero First Person Shooter Games
Best Tom Clancy's Games – Top 5 Best Tom Clancy Games
TYRONE'S UNBLOCKED GAMES – September 2022 Best Games to Play On
Conclusion
We've delved into a diverse selection of hunting games for Xbox One, each offering its own exciting adventures. Whether you prefer realism, competitive play, or immersive storytelling, there's a game to suit your hunting style.
As you embark on your gaming journey, remember to check the system requirements, read reviews, and watch gameplay videos for a well-informed choice.
So, while you're enjoying your vacation, don't miss the chance to share these thrilling hunting experiences with your friends on your Xbox One.